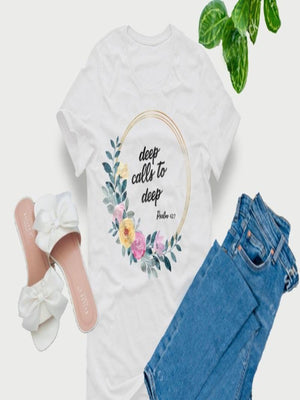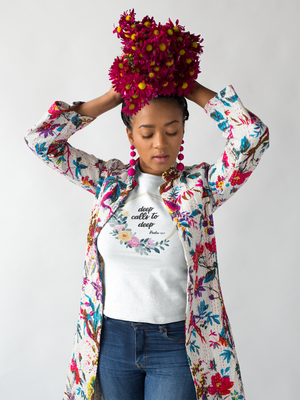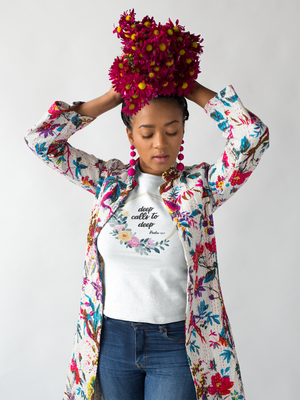 Deep Calls To Deep-Ladies T-Shirt
This stunning "Deep Calls To Deep" T-shirt is a must have!!
Psalm 42:7-8
Deep calls unto deep at the noise of Your waterfalls;
All Your waves and billows have gone over me.
The Lord will command His lovingkindness in the daytime,
And in the night His song shall be with me—
A prayer to the God of my life.
unisex 100% cotton